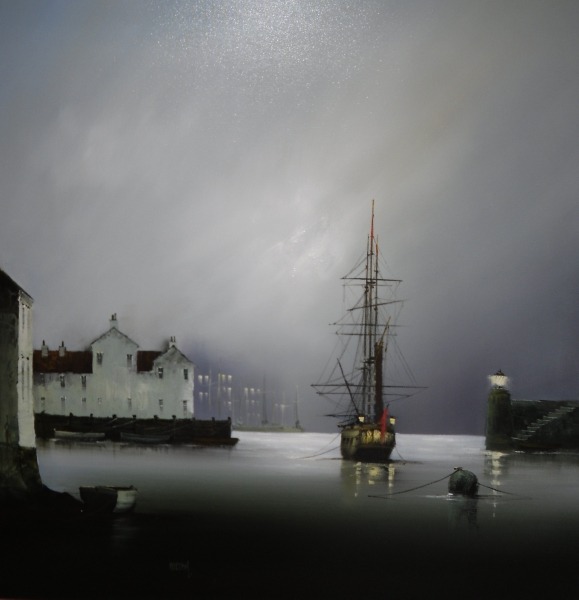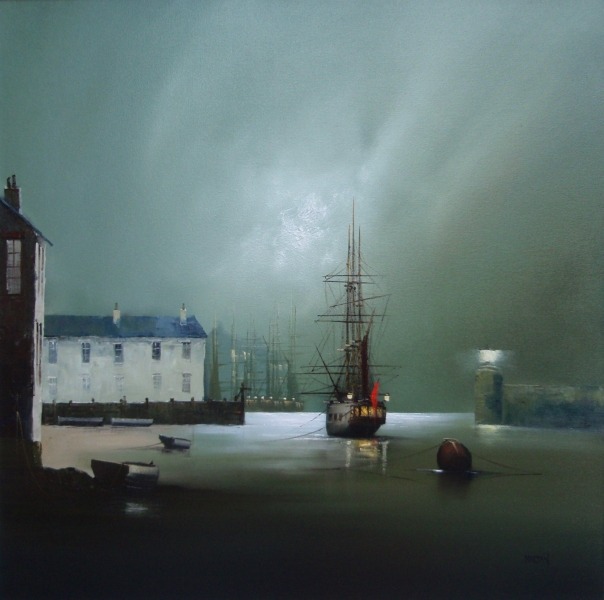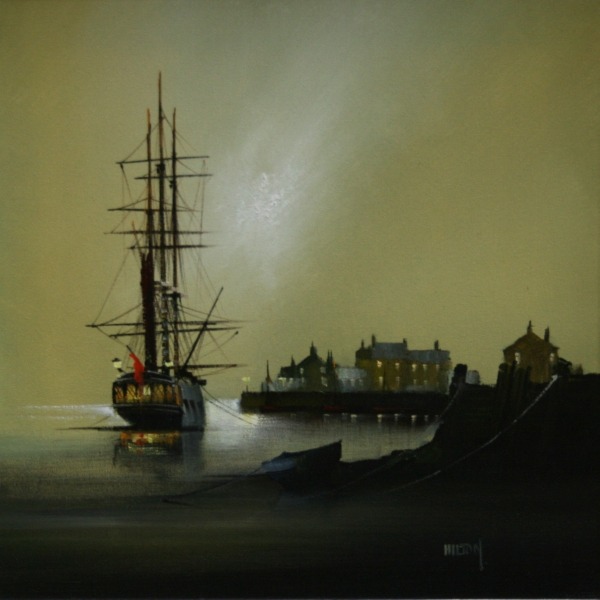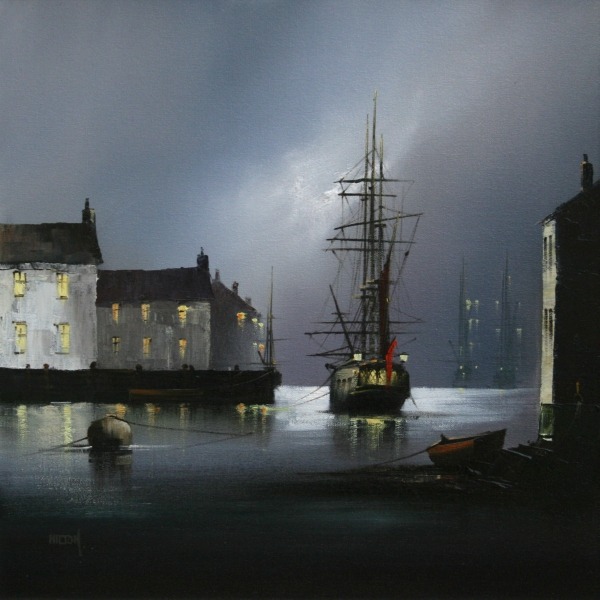 Based in the North of England, his work is widely collected and has between five and seven solo exhibitions in the UK a year. Barry's work is largely featured and displayed in the Whitewall Galleries, dedicated Demontfort Fine Art Galleries and selected Independent Galleries throughout the UK. Also on board P&O and Cunard Cruise Ships.
Drawing inspiration from the land and the Northwest coastal regions with regular visits to Cornwall where he lived for 3 years, he paints in style which he has perfected over a number of years with finely painted skies in sharp contrast with a heavy textured foregrounds.
Colour is used more as a tool with which to interpret a scene, these can vary from vibrant reds and yellows, to almost apocalyptic greys, indigo blues and dark greens. The work does not duplicate the actual colours of the landscape, but rather conveys the creative imagination of a genuine and artistic talent.
Barry says: "I still operate on the less is more principle. My subject matter of coastal and interior countryside is largely derived from where I live but I am now making trips to very different areas, recently back to Cornwall, and the Yorkshire Dales which will he believes will lead him into a more abstract approach to his paintings.